Meet Natasha
I'm a self-taught artist energised by a sense of wonder, curiosity, a desire to travel and an ability to look at the world with fresh eyes, both extroverted and restrained, sociable and quiet.
My approach is unconventional, with a light-hearted approach to creativity that challenges the norm and takes risks, while, at the same time, stays grounded-in-reality. My light-heartedness and excitement is echoed by a major contradictory quality – perseverance.
Fuelled by a desire to be different, Natasha has spent hours experimenting with colours and techniques, developing her skillset and capabilities. What started as a hobby in the conservatory of her townhouse in Surrey has quickly developed into a passion for acrylics, mixed media and resin.
In producing her vibrant art Natasha uses a variety of tools including brushes, pallet knives, toothbrushes, sponges, straws, sandpaper a blow torch and her hands. Each piece is totally unique, finished with a high gloss resin which produces a glass effect.
Natasha's passion for fluid art has developed beyond her expectations, In one year she has progressed from occasional work in her conservatory to converting her spare room and office into a home studio.
Most recently Natasha has extended her interests to explore the world of upcycling, which is increasingly part of everyone's lives. This involves creating artwork from materials or unwanted items, turning them into something that is useful or of value.
It's a huge amount of fun but it also reduces the strain on the environment around us by reducing the amount of waste that is dumped in landfills, conserving limited resources and reducing the cost of production, meaning its' kinder on everyone's wallet too.
Born and raised in the south of England, with eighteen years of experience living and working in Florida, Natasha Foster currently lives in Surrey, England, with her family and creative soulmate Mia the nutty cockapoo.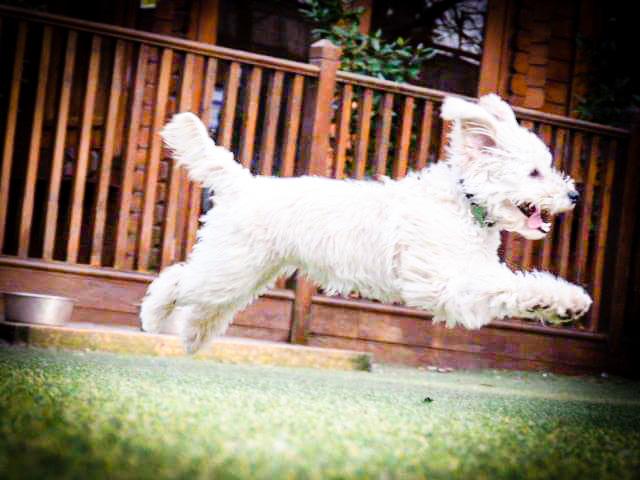 ---------